About Us
"The iShack Innovation Consultancy core team consists of Wayne Berger and Richard Bensted, two entrepreneurs who recognise the value of technology, innovation and invention when it comes to long-term business success."
Want to know more about the minds that drive iShack Innovation Consultancy? Richard and Wayne's personal success stories are below. Want to get in touch with us to find out how we can help your business?
CALL: 082 823 8618
EMAIL:
Wayne Berger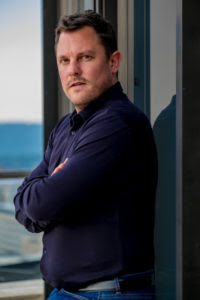 Wayne is an experienced technology entrepreneur with a top international MBA. Wayne currently holds the position of Managing Director of iShack Ventures, a Venture Builder mandated to develop disruptive technologies in the Property industry, FinTech and Big Data.
In addition, Wayne is the chairman of iShack Innovation Consultancy (established in 2005). iShack Innovation, a consultancy specialising in advising both local and international corporations on their online advertising and software development initiatives, ensuring maximum ROI on their digital spend.
iShack Innovation's clients include, Internet Solutions, Walt Disney, Warner Bros Growthpoint Property Fund, L'Oreal, Canon, Gareth Cliff and Cliffcentral to name a few.
Wayne's educational background encompasses a B Comm informatics and an Investment honours from RAU. Wayne completed his MBA at IE Business School in 2011. Furthermore, Wayne is a registered professional real-estate practitioner with the EAAB and has achieved certifications from international institutions in Gamification and New Venture Finance: Startup Funding for Entrepreneurs.
Wayne is a co-founder of Venture Network South Africa, a non-profit entity with the intention of stimulating the South African start up eco-system. to-date Venture Network has facilitated 8 events, where 5 start-ups have acquired funding from the network (May 2016).
Lastly, Wayne is a guest speaker focussing on Entrepreneurship, Business plan, Advanced digital marketing strategy, Gamification & Exponential organisation attributes.
Richard Bensted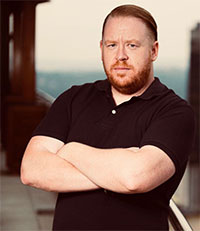 Richard is the Chief Operations Officer (COO) for iShack Innovation Consultancy and he has vast experience in digital implementations. He's worked with leading brands and companies, both locally in South Africa and internationally, and has been part of numerous digital projects. From Advanced Search Engine Optimisation (SEO), to SEO Consulting, to social media strategy, he has played a pivotal role in the success of strategic digital campaigns.
Richard has worked with Disney South Africa, Ster Kinekor, Warner Brothers, Universal Studios, Gareth Cliff, Canon, Tiger Brands, Internet Solutions, High Street Auctioneers, and Sorbet (just to name a few) in creating incredibly powerful digital strategies and solutions.
Richard has a B Comm Financial Accounting, BCompt with Honours in Financial Accounting, Management Accounting and Taxation, and he has achieved certifications from international institutions in gamification and new venture finance.