Advanced SEO (Search Engine Optimization Company) Company South Africa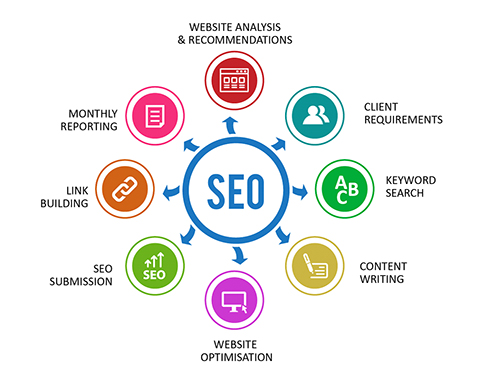 There is a famous saying made by an unknown expert that goes, "The best place to bury a body is on page 02 of Google."
They're right. If your website isn't on the first page of Google, then you're missing out on potential clients. Research has shown there is a massive difference in the exposure that number one ranked websites receive versus those who are lower down. Search Engine Optimisation (SEO) and pay-per-click advertising help attract the traffic that will be converted into new business.
Our SEO services ensure that your business is available on Google when users search for your keywords and keyword phrases. Thanks to our innate understanding of SEO and the algorithms that drive it, our clients receive important and valuable business leads and rise to the top of the rankings pile.
We drive traffic to your website from a variety of sources while ensuring that your visitors return. Through SEO and pay-per-click advertising we put your company in front of your customers. Want to know how? We have proven case studies that showcase how we have set about building brilliant SEO strategies for our clients.
With iShack Innovation Consultancy you are assured of:
Fully comprehensive SEO strategies
Detailed work plans and monthly reports that are easy to read, use and understand
SEO demystified and strategic input that's driven by results
Integration with your digital strategy to ensure seamless execution across platform and business
Comprehensive understanding of the Google algorithm and how it impacts search results on a continuous basis
SEO rankings cultivated and maintained
A full-service agency offering with exceptional customer support and capabilities
The objective of SEO is to receive traffic that's targeted with measurable results, and that's what we do. Contact us so we can show you how to get the best SEO results with proven experts and expertise.